We founded our company in 2013 with the aim of spreading our unique Japanese culture throughout the world via our products.
Japan has a number of fascinating traditions, including a range of traditional performing arts and "Washoku", Japan's traditional food culture which is centered around using fresh ingredients grown in our rich natural environment.
Through our products and services, we hope to spread Japanese culture while incorporating our own unique touch.
Our company concept is "It is to disseminate Japanese culture and traditions to the world".
Main business of our Company are whole sales of premium Japanese Products, export those premium Japanese products as well as destination management for inbound visitors into Japan.
So that we can cater Japanese culture represented by Japanese Foods, we strive to provide the customized products and services to deal with Halal and vegetarians.
Our business contents are Planning, manufacturing and sales of Japanese food. Export Japanese Foods Inbound destination management company into Japan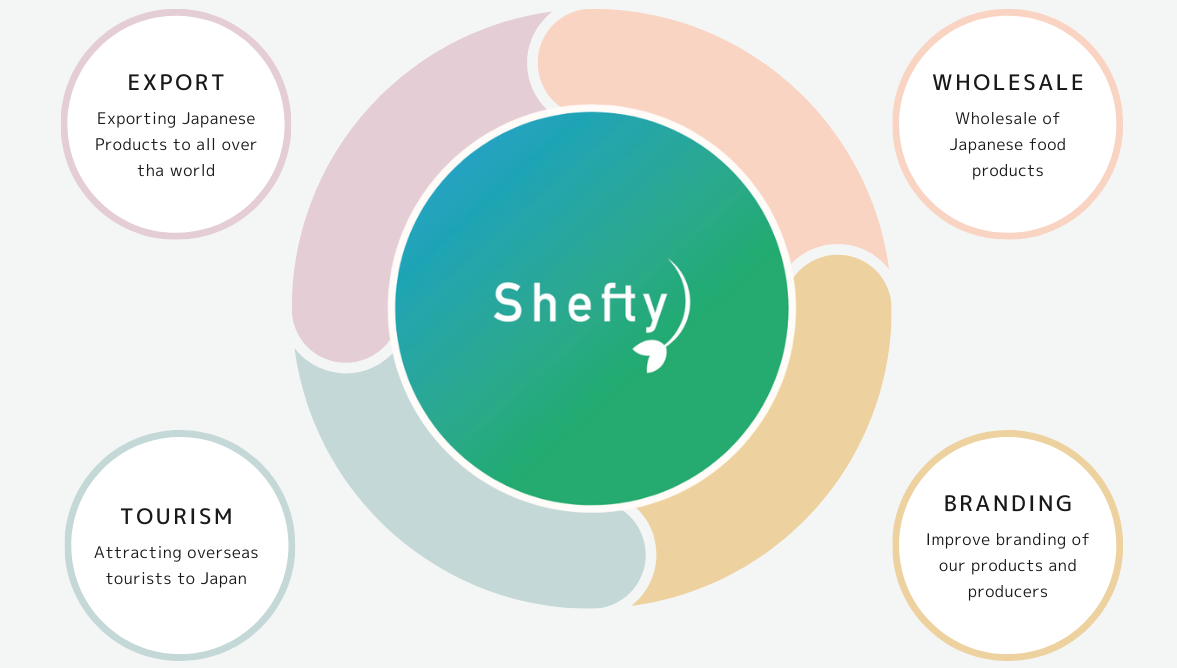 Our Strength
Our company started with planning and sales of Halal Foods products. Today, we expand our handling field mainly from premium foods products.
One of our strength is dealing with diverse of food products such as Halal, gluten free or vegetarians.
Company Name
Shefty Inc.
Head Office
4th Floor Shimbashiekimae Building1
2-20-15 Shishimbashi, Minato-ku, Tokyo 105-0004 Japan
Founder
Tomoyuki Mori
(Managing Director)
Date of Establishment
December 24, 2013
Web
https://shefty.com
Business
Export of Japanese Foods
Design and Develop Japanese food Products
Land Operator (Licence No.20396)