Japanese food is settling down all over the world as a tasty & healthy food, and its market is expanding market more than ever.
We are exporting high quality Japanese foods to world markets.
We handle while making sure the particular needs of each individual customer.
We are well-versed in the raw material regulations and rules of each country and will tailor our approach accordingly based on the exporting country. Furthermore, we are prepared to comply with EPA and FTA requirements as needed.
Japanese Wagyu Beef, Fruits, Confectionery, Japanese Green Tea, Health Food, Noodles,
Seasoning, Japanese Rice and more.
For more information about our products, please click here.
Regarding the Export of Japanese Wagyu beef
There are various rules and regulations for exporting beef, depending on the country.
Thoroughly versed in the food regulations of destination countries,We are able to export Japanese Wagyu Beef to the following countries.
| Regions | Countries |
| --- | --- |
| Asia | Hong Kong, Macau, Taiwan, Vietnam, Malaysia, Philippines, Singapore, Indonesia, Thai, Myanmar, Bangladesh |
| Middle East | UAE, Saudi Arabia, Bahrain, Qatar, Oman |
| Europe | EU, UK, Russia |
| North America | USA, Canada |
| Latin America | Argentina, Uruguay |
| Oceania | Australia, New Zealand |
Regarding the Export of Japanese Green Tea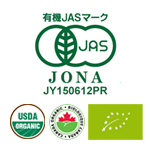 Our products have received processing certification from the Japan Organic & Natural Foods Association.
We can supply Customers in the US, Canada and Europe etc. with organic products.