We sell delicious and high quality Japanese sweets.
Langue De Chat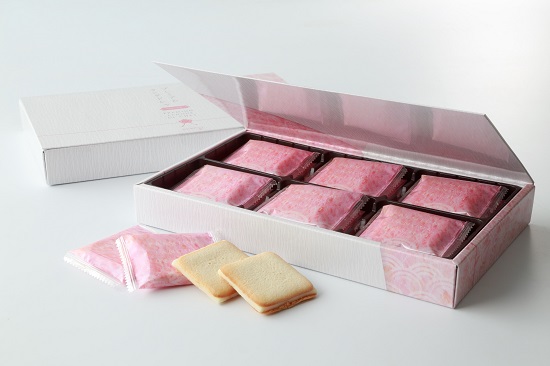 The treat has been crafted into a relatively thick slab for a proper experience of its flavors, and the combination of crumbly cookie and rich chocolate is simply excellent.
We have three different flavors White chocolate, Matcha(Green Tea) chocolate, Strawberry chocolate.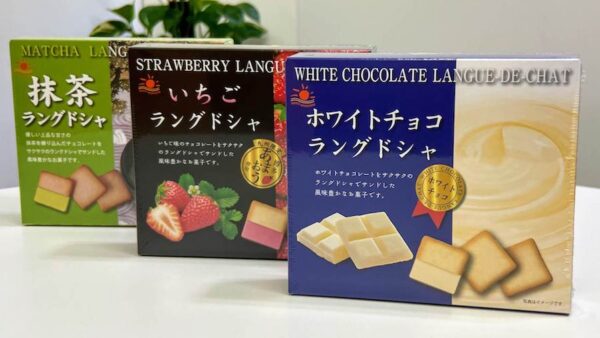 All shortening and emulsifiers used in the product are soy-based, and no pig-based or alcoholic ingredients were used.
We do not use partially hydrogenated fats in our products.
OEM support is available for packaging and design.
Couque D'asses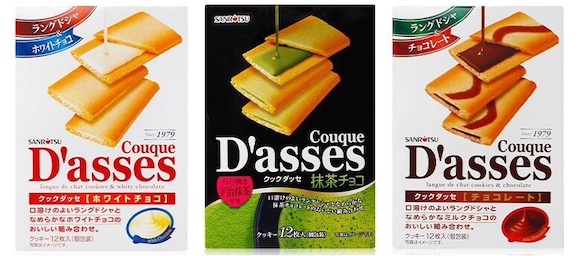 Thin Cookies & Chocolate
Savory combination of melts-in-your-mouth langue de chat cookies with chocolate.
Delicious smooth and rich white chocolate spreads in your mouth.
Gaufrette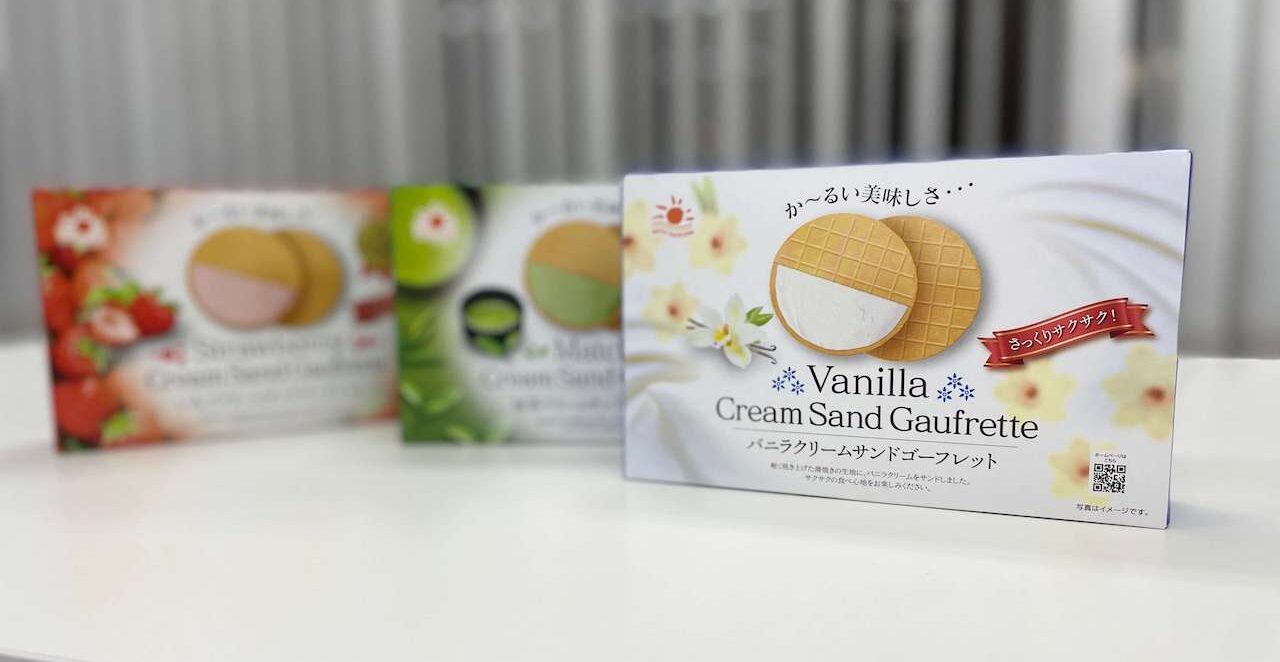 A light cookie dough filled with chocolate.
We have three types of flavour, White chocolate, strawberry chocolate and Matcha chocolate.
The Matcha Baumkuchen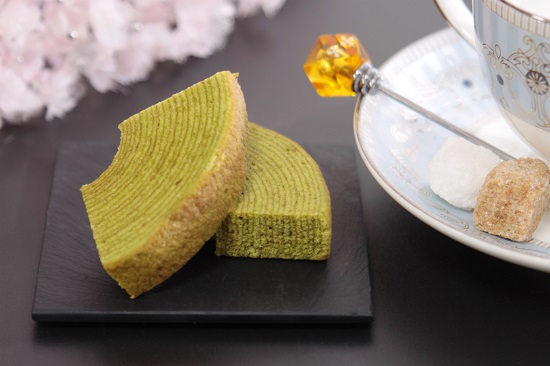 Our extremely popular product, the matcha baumkuchen, is back in stock. Visitors from abroad often buy this green tea flavored layered cake as a souvenir.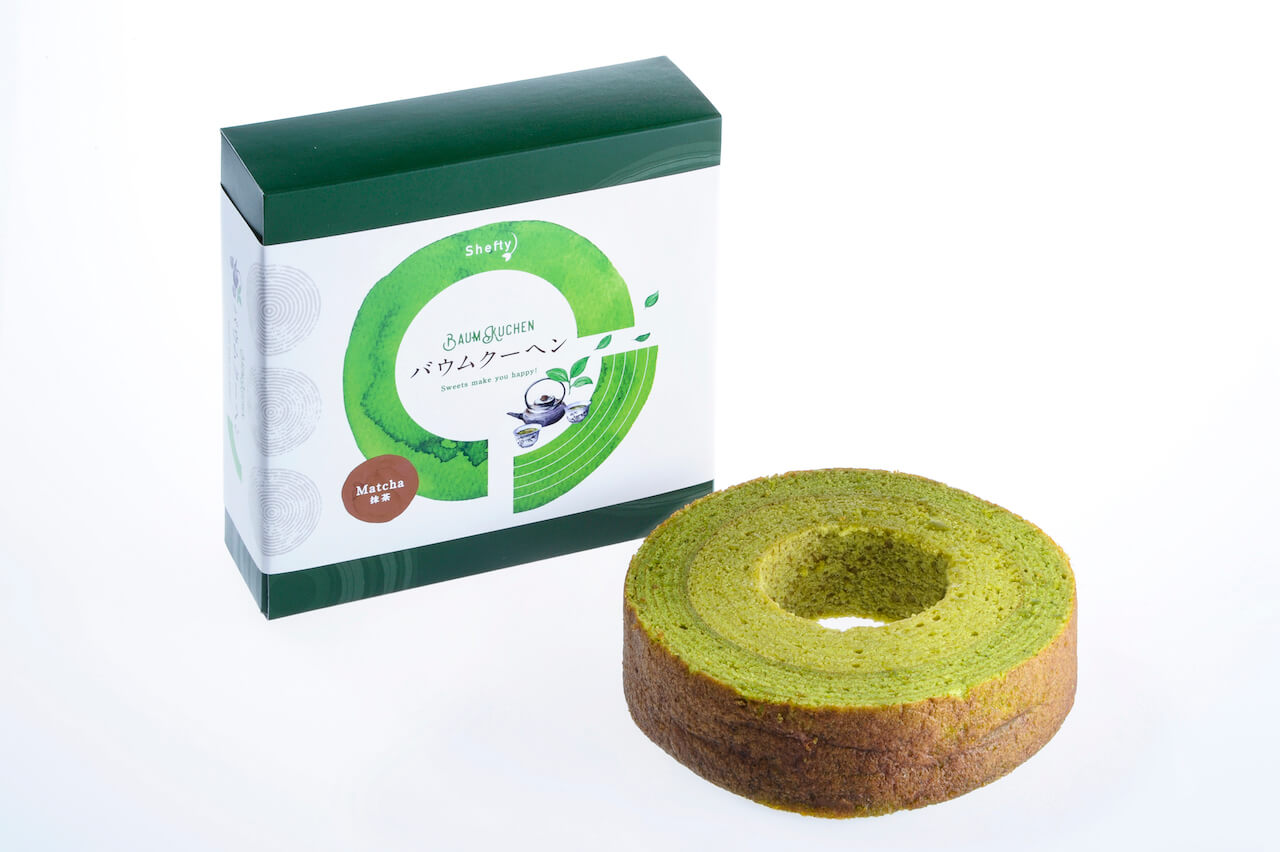 Soy Snacking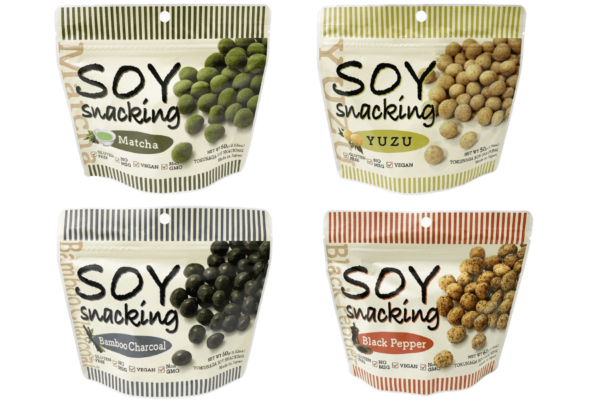 A healthy snack made with soya beans, soya flour and flavourings.
They are gluten-free and made from plant-based ingredients. It is also suitable for vegetarians and vegans.
We have four flavors, Bamboo Charcoal,Balck Pepper, Matcha, Yuzu.
Mochikon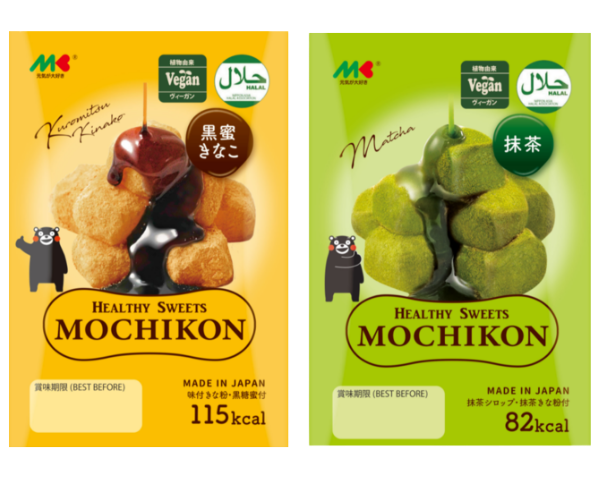 MOCHIKON is a healthy sweet that is made of konjac but has a "soft and chewy texture" like a mochi.
This is the perfect sweets for those who are health-conscious.