Our extremely product : The Matcha Baumkuchen(Muslim Friendly)
Our extremely popular product, the matcha baumkuchen, is back in stock. Visitors from abroad often buy this green tea flavored layered cake as a souvenir.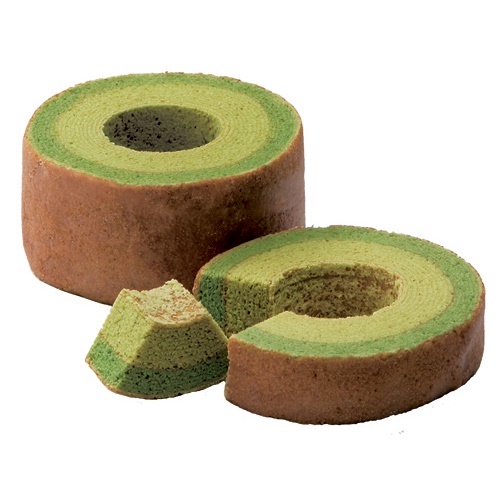 This is what makes our cakes special:
We use two types of tea with different flavors for these delectable-looking double layered cakes.
The cakes are great for muslims because we don't use any alcohol or any ingredients derived from pork.
The tea is steamed longer than usual giving the cakes a smooth and rich taste.
BaumKuchen: Product Profile
Ingredients
Matcha BaumKuchen
eggs, sugar, butter, shortening (soy-derived), heavy cream, almond, powder sugar, wheat flour, green tea, reduced sugar syrup, cocoa mass, modified starch, trehalose, emulsifiers(soy-derived), leavining agents, flavor
No Alcohol, No Pork
Storage
Store in a cool dry place away from direct sunlight.
Kaiun Baum
Our New product "Kaiun Baum" was released on May.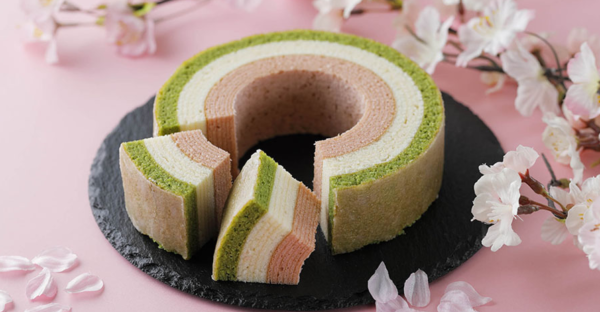 Kaiun means"Good Times".
On May 1st 2019, we had a new Emperor. At the same time, the Era name changed from Heisei to Reiwa.
What is Reiwa?
Rei means "good" and Wa means "harmony".
To New Era, We named it kaiun for better fortune to people around the world.